Astra EV install series of Rolec EV chargers for Loxley Solicitors
One of our latest installations was at a firm of Solicitors in South Gloucestershire.
Loxley Solicitors provide specialist advice nationally, on a wide range of issues relating to property, rural businesses, farming, and the environment. And, with their main offices in a beautiful flint façade converted mill, situated in a rural location, it comes as no surprise that helping to protect the environment is a high priority.
George Fellowes from Loxley said, "Operating in a sustainable way is a core part of our ethos here, so we are encouraging our staff to 'go green.' Allowing them to take advantage of re-charging their car whilst they're here is important to us." He went on to say, "We saw that Astra EV are a local company, and contacted them. We're absolutely delighted with the work they've done, and the chargers are being used regularly."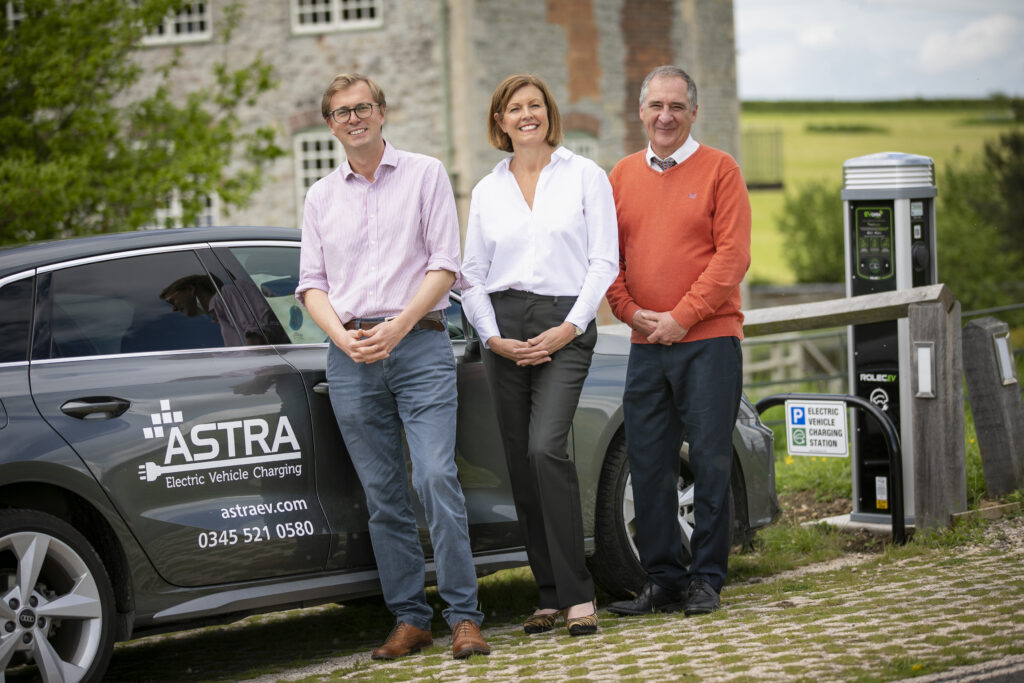 George Fellowes of Loxley Solicitors, Michelle Beet, Astra EV, and Danny Fitzgerald, also of Loxley
Simon Martin, Astra EV said, "We've fitted three Rolec Opencharge double sockets, which offer an effortless charging experience for EV drivers. It provides a hard-wearing pedestal that has been specifically designed and manufactured for both commercial and public facing environments. We are thrilled to have worked with Loxley Solicitors and hope to be doing more 'multi-installs' in the future."
Astra EV Ltd are a leading provider of electric car charging installations in and around Bristol. They are fully accredited, and their main and only service is as a specialist in dealing with EV charging.